Air Link from Netflash
(Why we are the Best)
What is Air Link?
Air Link (fixed wireless) allows data communications between two points – like a house and a tower – via a radio at each point. Unlike traditional copper or optical fibre transmission, Air Link occurs through the air over a terrestrial microwave platform. In layman's terms that means Air Link doesn't rely on satellites or telephone services. Not only is it cost effective, but it reaches more customers, such as those in rural areas who might not have the infrastructure to support traditional cable or fibre services.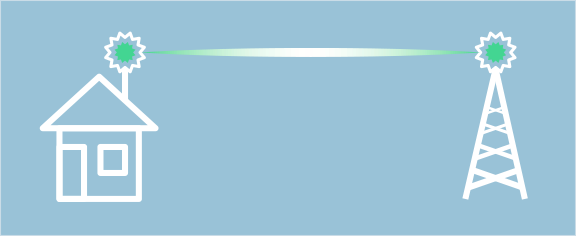 Why Air Link is Better
Air Link offers a more secure internet connection because of the way the radio beams talk to each other (and only each other). In fact, information transmitted through an Air Link connection is safer than traditional internet protocols.
Unlike cable or optical fibre where multiple users eat up each other's bandwidth, Air Link offers a dedicated service to each user. You'll never have to worry (or complain) about your neighbours slowing down your connection.
CONTACT US TODAY TO SEE IF YOUR HOME IS IN OUR LINE-OF-SITE!
| | | |
| --- | --- | --- |
| Don't see the information you are looking for? | Toll free: | 1 877 638 3527 |
| Our support specialists have many answers and are happy to help. | | |